A BIG Mahalo from myself, Jeff Fong, John, and PJ to everybody who came out yesterday morning to do some serious trail maintenance work.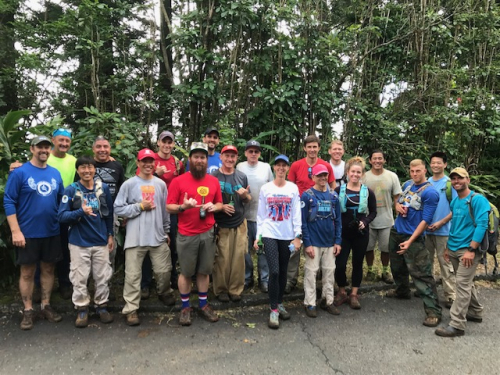 We had an awesome group of people to work on a long overdue trail widening project. We split up in smaller groups to cover a wide area of Kalawahine and Manoa Cliff.  We also cut many fallen trees out of the way including the big tree on Nahuina. If you go out there for training or just for fun, I'm sure you will notice the transformation and appreciate the work of the volunteers.
Thank you for coming out for this weekend and the one a couple weeks ago! Many new faces this time and everybody put in a full effort to get the trails ready for HURT 2019. Thank you John & PJ for sending out another call for volunteers! I think we are good to go for the race!
Wishing everybody in our HURT OHANA and extended family a Happy New Year!
vr
Freddy