HURT100 2019 is now over! Congratulations to everyone who toed the line. And mahalo to all who volunteered! Your continued support makes this race possible.
Click here for the results. If you have photos, videos, race reports, or anything you wish to share with us about the race, please comment below with the link where people could view them. Make sure to include your name so we can properly credit you on our next update. 
As we get some rest ourselves and gather all our thoughts about this weekend, make sure you are subscribed for updates regarding HURT100 2020! As always, the Book of HURT is a good source of information about this race in general.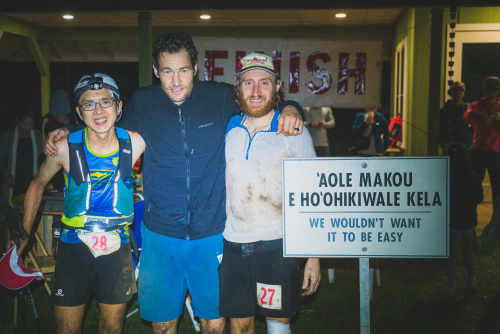 Here are the top finishers of 2019 HURT100!
Men:
1st – Nate Jacqua
2nd – Trevor Fuchs
3rd – Masazumi Fujioka
Women:
1st – Sabrina Stanley
2nd – Solange Saxby
3rd – Anna Albrecht