Just a bit of info on the post race dinner. This is a fun event and opportunity to catch-up and hear stories about the race. 
We will be selling tickets for the Monday evening banquet at the Pre Race brief. Tickets will be @ $40.00 and we can only accept cash/check. The banquet will be held at Mid Pacific Country Club on 1/17/11 beginning at 5 p.m.
Directions to Mid-Pacific Country Club from Waikiki
Directions from Mid-Pacific Country Club to Honolulu International Airport
Recently you might have seen this:
President Obama teeing off at Mid-Pac C.C.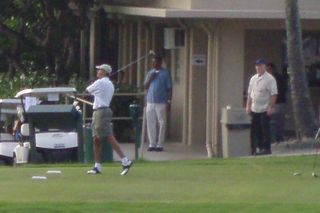 However on January 17th, he will back in D.C. and dealing with politics wishing he was still here: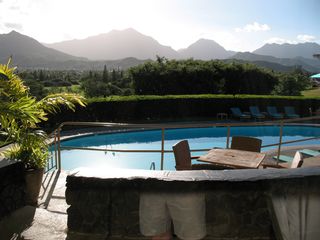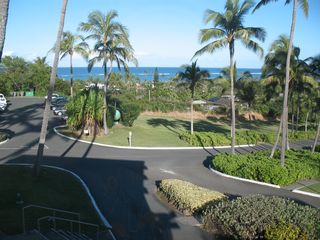 Entrance and parking area with ocean view at MPCC and view over pool looking towards mountains. 
It is a nice setting with great views, food, and drinks. Come prepared to have fun.
Aloha,
Bob
Photos courtesy of B. McAllaster and Stan Jensen.