And just like that, it's February! How are you guys doing? feeling? coping? Personally, I can't wait for July to come so that I can put my name in the hat! But enough about me…
Let's put our hands together again and congratulate Michael Arnstein and Shawn McTaggart for winning HURT100 2017! You can view the full results at UltraSignup.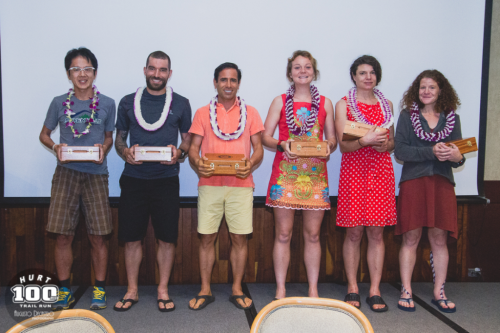 A quick announcement from PJ
"I have an assortment of volunteer shirt sizes if anyone did not get the shirt they wanted. Please call PJ and 351-1453."
BELT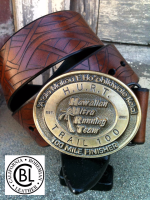 The folks at California Bohemian Leather has made a belt exclusively for HURT100 finishers who earned their buckle. In addition, they have created a special HURT100 20% discount.  
The coupon code is HURT100, and runners can simply type it in during checkout and they will receive 20% off their purchase.
HURT100 FILM
Please help Matt Stevens and his team complete the HURT100 feature film. Click Here To Donate. For more information, visit HURT100Film.com.
The next HURT100 will be on January 13 and 14, 2018. We will announce the lottery registration by the 3rd week of July. In the meantime, here's a compilation of various media with permission from different sources to hopefully get you motivated to register again.
PHOTOS
Kalani Pascual (Facebook)
Puerto Mauricio (Facebook)
Edward Sousa aka Tuffy Tufferson (Flickr)
Augusto Decastro
James Kao
VIDEOS
Clare and Amy's HURT100
Cassie Turner
Cesare Rotundo
Ryan Smith's (UltraRunning) clips of runners
WRITEUPS
Marcus England – Part 1
Marcus England – Part 2
Metro HNL – Hurt So Good
Julie Koepke – HURT100 Race Report
SOCIAL MEDIA (with HURT100 Hashtag)
Instagram
Twitter
Facebook
Have I overloaded you with all things HURT100 yet?! 😉
If I've missed anyone or if you would like to share your HURT100 (2017) experience with us, please comment below and I will add it to this post.
Mahalo! I hope to see you all next year.
Augusto