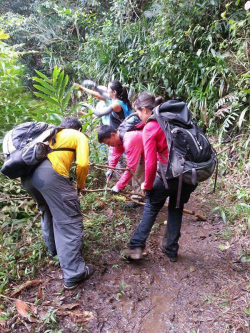 HURT100 runners,
We have a last effort trail maintenance on the course December 30, 2018, at 7:30AM. If you are running the race, local to Oahu, and you haven't done any trail work, now is the time!
Freddy Halmes and Jeff Fong have personally taken the challenge of maintaining our course all year along with a small band of faithful volunteers, so it's time we helped them. Almost all the Mainland 100s have mandatory 4-8 hour trail work as a provision to enter. We don't (yet), so please come and spend at least 4 hours helping Freddy and Jeff and the gang.
Let's connect with Freddy or Jeff near the Hawaii Nature Center picnic area (bathrooms). Comment below this post if you can make it.
Please call me me with any queries. We sincerely appreciate your kokua!
John Salmonson
808.235.0577
808.366.2136 (cell)