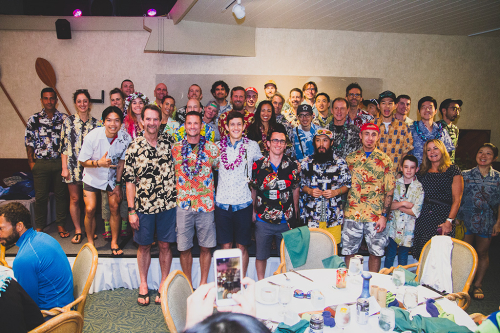 Congratulations to Nate Jaqua and Sabrina Stanley for winning HURT100 2019! View the full results at UltraSignup.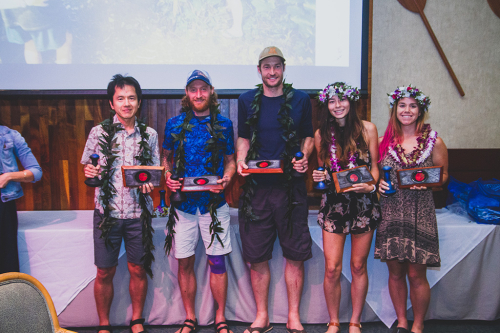 AWARDS
Rex Vlcek was commissioned once again to produce the awards for the top 3 men and women finishers.
"I drew upon the experience with my Mā'ili 'ohana this past summer, working in the loi, training and running experiences with my HURT 'ohana, and the Mo'olelo of the Haloa brothers as an inspiration for conceptualizing the objects to be made for the awards." – Rex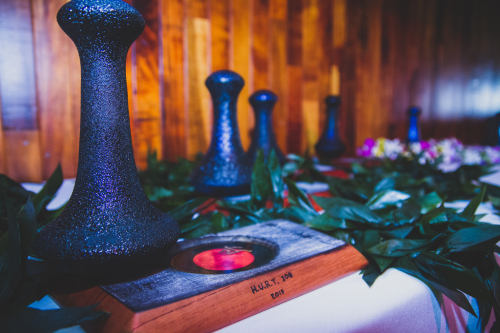 BELT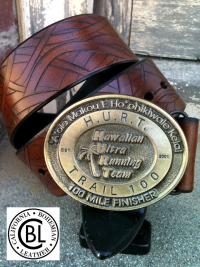 The folks at California Bohemian Leather has made a belt exclusively for HURT100 finishers who earned their buckle. In addition, they have created a special HURT100 20% discount.
The coupon code is HURT100, and runners can simply type it in during checkout and they will receive 20% off their purchase.
---
HURT100 2019: A Taste from Shot Imagery on Vimeo.
Paul Encarnacion's Video of HURT100 2019
PHOTOS
Kalani Pascual
Benito Quintana
Brent Wong
Gary Wang
Jeff Fong
Augusto Decastro
RUNNERS & PACERS RACE RECAP
Trevor Fuchs
Solange Saxby
Anna Albrecht
Chris Rouland
Tim Griffiths
Christina Torres (pacer for Tim Griffiths)
OTHER NEWS
Mountain Outpost with Jamil Coury
GingerRunner interview of Sabrina Stanley
Sunshine Coast interview of Jamie Milne
Trail Manners interview of Preston Wood and Trevor Fuchs
If you would like to share your HURT100 (2019) experience with us, please contact us and we will add it to this post.
The next HURT100 will be on January 18 and 19, 2020. We will announce the lottery registration by the 3rd week of July.
Mahalo! We hope to see you all next year.